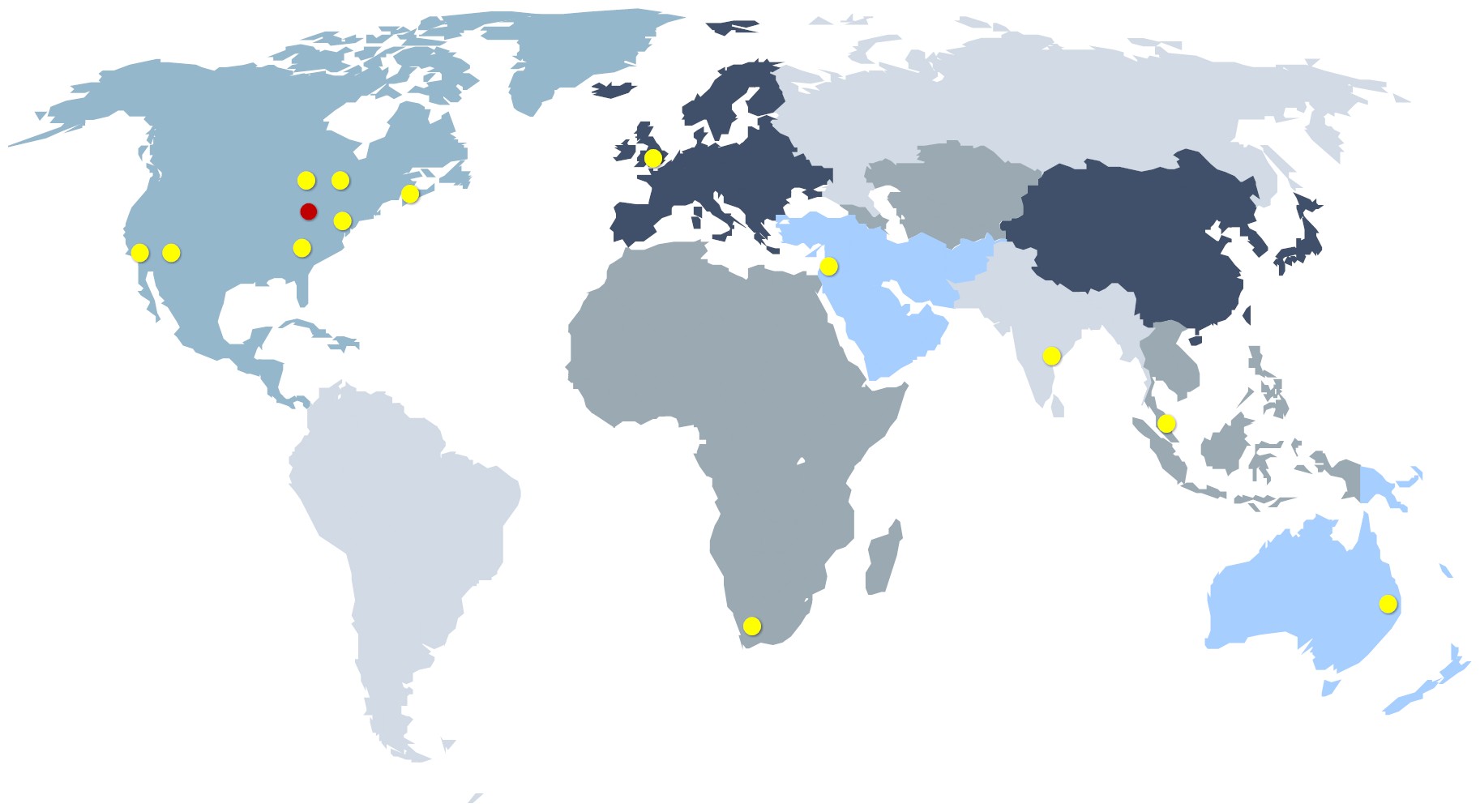 Helping Clients Clarify and Achieve the Results they Seek
I provide "Assistance at a Distance." I help my clients successfully tackle the issues confronting them. I help them clarify the results they're after and I help them figure out how to achieve them.

The issues confronting my clients typically concern the performance of people, processes or the organization.

To get an idea of the kinds of issues I can help with click on the Articles link. It takes you to a listing of the categories into which are sorted the more than 200 articles, papers and book chapters I have written and that are available on this site. You can also review my resume and my project history to get an idea of the areas where I have considerable expertise. And you can use the Search box above to search for something in particular.

The yellow dots on the world map above indicate places where I have provided or am currently providing "Assistance at A Distance." The red dot indicates my location in Ohio.

This page last updated on October 21, 2015