Improving the Performance of People, Processes and Organizations
Services from Fred Nickols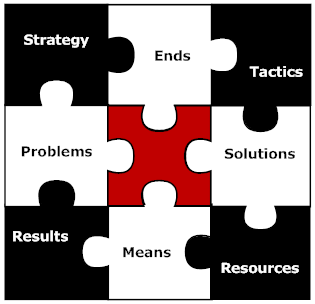 The specific services I provide vary with the client's needs and circumstances. In general, my services fall into three basic categories:
In all cases, my clients hire me to help them make something happen, to take care of some issue of conern to them, and I'm pretty good at it. As one client (Financial Services CEO) said, "You come more quickly to the heart of a matter than anyone I've ever seen." As another (Educational company EVP) said, "You have a most unusual knack for getting people to go along with the program." Getting quickly to the heart of a matter and getting people to go along with the program are critical factors in making anything happen.
Much of what I do can be done off-site (e.g., interviews for data collection can be done by telephone, and data and document analyses can be done off-site, too, as can report writing when reports are required). I go on-site when and as needed but a great deal of the time I work via telephone, internet, email, Skype, GoToMeeting and other media.
From time to time I provide coaching and mentoring to selected individuals. I help them hone their skills and I help them develop new ones.
In all cases I help the clients address the issues confronting them confidently, productively and successfully, thus ensuring they have achieved the best possible results under the circumstances.
To get a more detailed idea of the kinds of issues with which I can be of assistance, check out my Articles, my Project History and my Resume. You can also view a visual presentation of my capabilities.
Send me an email if you'd like to discuss how I might provide you with "Assistance at A Distance."

This page last updated on July 20, 2015